invited at the beginning of this week, on January 12th, 2016, to a talk on "Keys to Success for Entrepreneurs" by Mr. Jeff Hoffman, professional speaker and successful entrepreneur. The talk will be centered around the idea of what does it mean to be an entrepreneur, and the most important things to know to be a successful entrepreneur.

*If you have any questions related to this, do not hesitate to post them.


​WHO IS HE?

Jeff Hoffman is a successful entrepreneur, proven CEO, worldwide motivational speaker, Hollywood film producer, and a producer of a Grammy winning jazz album in 2015. In his career, he has been the founder of multiple startups, he has been the CEO of both public and private companies, and he has served as a senior executive in many capacities. Jeff has been part of a number of well-known companies, including Priceline.com.

uBid.com

, CTI, ColorJar, and more.
Powered by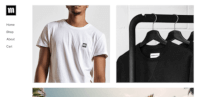 Create your own unique website with customizable templates.